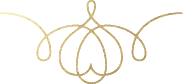 Our first step in helping to determine which lashes are right for you will be to study the shape of your eyes, the shape of your face and the health of your natural lashes.


Are you a NEW CLIENT with existing lash extensions?
Book a Classic or Volume Fill.
You must have 40% of your lashes left.

Monday: 10-6
Tuesday: 10-7
Wednesday: 9-8
Thursday: 9-7
Friday: 10-7
Saturday: 9-5
Sunday: 10-4
For appointments call: 678.698.1556
or
New client Full Set appointments require a non-refundable deposit of $50.00. Deposit goes towards your service and will be deducted from the final price. Services booked may be rescheduled with 48-hour notice and deposits will be transferable.
Please see our cancellation policies for new and existing clients.
We are located in Hunters Crossing shopping center in between the dentist and orthodontist.
Lindsey S. | Full Set Eyelash Extensions
"Allison took my lash virginity and couldn't have made me more comfortable while doing it. I was freaking out but she quickly calmed me down."
Trisha H | Mini Eyelash Fill In
"Allison did a great job. This was my first ever eyelash extensions I was extremely nervous that I may not like them and I had important event coming right up. She calmed me down and discussed a plan and I trusted her advice over what I thought I wanted as she takes into account the…
Amy S. | Full Set Eyelash Extensions
"This was my first visit and Allison took time to walk me through the process and recommended solutions for my specific face and eye structure. She only uses high quality products and makes it a comfortable and relaxing experience. I'm thrilled with my lashes and I'll absolutely recommend her to my friends! "
Stacey M. | Max Eyelash Fill In
"Allison is a skilled, conscientious, and talented lash artist! I will most definitely return. "
Alexis M. | Full Set Eyelash Extensions
"KAYLA is nice, very professional, pays close attention to details and does overall amazing work!!!"
Michelle A. | Full Set Eyelash Extensions
"Allison did an excellent job! Very professional and a wonderful person! Thank you for my great lashes!"
Lori C. | Full Set Eyelash Extensions
"Kayla did a fantastic job!! Her professionalism was a perfect segue into her artistry!! This was my first experience with eyelash extensions and I can confidently say I LOVE THEM!! "
Kim P. | Max Eyelash Fill In
"Allison was professional and personable. I was very relaxed and comfortable. I would definitely come back to see her again and also recommend her."
"Alli is amazing!  She gets the look you want just right and it looks so natural people just say wow you have beautiful lashes."